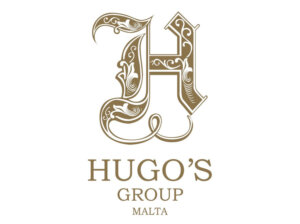 The Senior Graphic Designer must demonstrate a high level of proficiency in design, web and multimedia software and applications. The Senior Graphic Designer must also have knowledge of printing procedures, photography, video editing/motion design.
Responsibilities:
-Able to supervise and train junior designers to ensure all work produced meets the Hugo's establishments' brand guidelines
-Assist in developing concepts for a wide range of projects, including venue adverts, direct mail campaigns, menus, concert posters, e-mail campaigns, social media postings, LED Screens, web banners and package design
-Able to identify and interpret graphic design needs and develop creative and responsive design concepts
-Able to create and produce animated videos and animated portions of live videos using computers and video production equipment
-Able to plan, design and produce a wide range of specialized graphics and/or illustrative material which include multimedia concepts as necessary
-Create new designs and photo concepts, maintaining a unified look across print and online platforms
-Ensure all design work produced to promote each venue is on-brand and meets the brand guidelines
-Maintain brand consistency through all our marketing projects
-Manage all design assignments, ensuring all work is produced on time, to budget and to high standards
-Make sure artwork is correct and supplied in the right format/sizes/colour codes before being sent to press and production facilities
-Organize weekly design review meetings with venue managers to ensure they are satisfied with the work produced
-Organise archive and keep all artwork files up to date
-Stay up to date with industry development and tools
-Take overall responsibility for all online and offline work produced for all the establishments, including email campaigns, banners, brochures, leaflets and website mock-ups
-Work with managers and directors to create design and branding material for new projects
Qualifications & Assets:
-A minimum of six years of experience in a comparable position within the hospitality or nightlife industry will be advantageous
-Expert knowledge of the Adobe Creative Suite including After Effects and Adobe Premiere
-Portfolio of completed design projects
-Have a good command of written and spoken English
-Excellent project management skills
-Experience managing large budgets
-Understanding of basic HTML and CSS knowledge.
-Excellent communication and interpersonal skills
-Have a passion for creating stunning visuals which match the managers brief
-Strong team management and mentoring skills
-Strong attention to detail