Food and Beverage Manager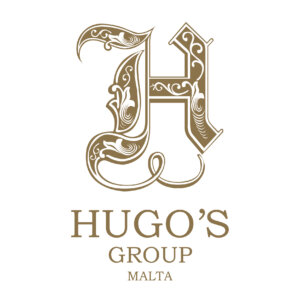 Reporting to the Chief Operating Officer, the Food and Beverage Manager will be responsible for managing all Food and Beverage operations and for delivering an excellent guest experience. The Food and Beverage Manager must be able to forecast, plan and manage all Food and Beverage orders, staff and finance.
The Food and Beverage Manager is responsible to assist the senior management in all aspects of the department including but not limited to operations, training, planning as well as budgeting in accordance with the company's policies and procedures.
Responsibilities:
-Develop and implement the food and beverage department's strategic plans, goals, and objectives in alignment with the organization's overall vision and objectives.
-Conduct market research to identify trends, customer preferences, and competitive analysis to ensure the department's offerings remain competitive.
-Prepare and manage the department's budget, ensuring financial targets are met and costs are controlled effectively.
-Monitor and analyze financial performance, identifying areas for improvement and implementing corrective actions as necessary.
-Implement effective cost control measures without compromising quality and customer satisfaction.
-Oversee the day-to-day operations of the food and beverage department, including restaurants, bars, banquet facilities and room service.
-Develop and maintain standard operating procedures (SOPs) to ensure efficient and consistent operations.
-Monitor the quality of food, beverage, and service, ensuring adherence to established standards and implementing corrective actions as needed.
-Work closely with the culinary team to develop menus, monitor food costs, and ensure a high level of culinary excellence.
-Collaborate with the procurement team to source and select suppliers, negotiate contracts, and ensure timely delivery of quality products.
-Train, motivate, and evaluate the performance of the food and beverage team.
-Provide leadership and guidance to the team, fostering a positive work culture and promoting teamwork and collaboration.
-Conduct regular staff meetings, training sessions, and performance reviews to enhance team performance and ensure continuous improvement.
-Ensure exceptional customer service standards are maintained, and guest satisfaction is consistently achieved.
-Handle guest complaints and resolve issues promptly and professionally, ensuring a positive guest experience.
-Monitor guest feedback and reviews, taking proactive measures to address concerns and improve service quality.
-Ensure compliance with health, safety, and hygiene regulations and standards.
-Implement and maintain effective sanitation and cleanliness procedures throughout the food and beverage outlets.
-Conduct regular inspections and audits to identify and rectify any health and safety risks.
Qualifications & Assets:
-Proven experience in food and beverage management, with a track record of success.
-Ability to adapt to changing priorities, unexpected situations, and evolving business needs is essential in this role.
-Flexibility in working hours, including evenings, weekends, and holidays, to ensure coverage during peak periods and special events.
-In-depth knowledge of food and beverage operations.
-Strong financial acumen with the ability to manage budgets, analyze financial data, and make informed decisions.
-Excellent leadership and interpersonal skills, with the ability to motivate and inspire a diverse team.
-Exceptional customer service and problem-solving abilities.
Knowledge of health, safety, and hygiene regulations and best practices